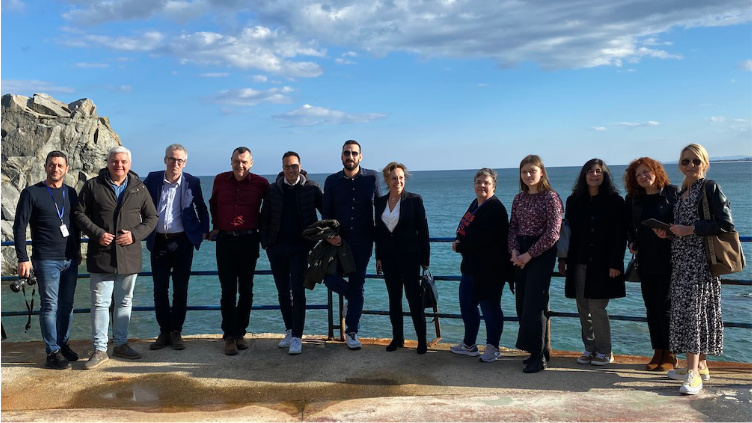 TPM3 - Soverato, Italy
Date
Our third Transnational Project Meeting took place on 21st March 2023. This time we were hosted by ITT Malafarina school in Soverato, Italy.
Our partnership met for the third time during Transnational Project Meeting. We were hosted by ITT "G. Malafarina" in Soverato, a beautiful coastal town in Calabria. We met to discuss the last tasks to be performed as part of our project. We discussed preparations for the EngLife Final Conference, which will take place in June in Warsaw.

We also participated in a Multiplier Event Launch. The meeting was opened by the director of ITT MALAFARINA Mr Saverio Candelieri. Among the invited guests were the Major of Soverato Mr Danielle Vaca and Mrs Nadia Crescente, the local representative from Calabria of the Erasmus+ / eTwinning programme.

The meeting was chaired by Savina Moniaci, coordinator of the Erasmus+ Team from ITT MALAFARINA school. Our partners presented, one by one, the different elements of our project that we have been working on over the last year and a half: digital toolbox for teachers of English as a second language at secondary schools, inclusive of the EngLife methodology.