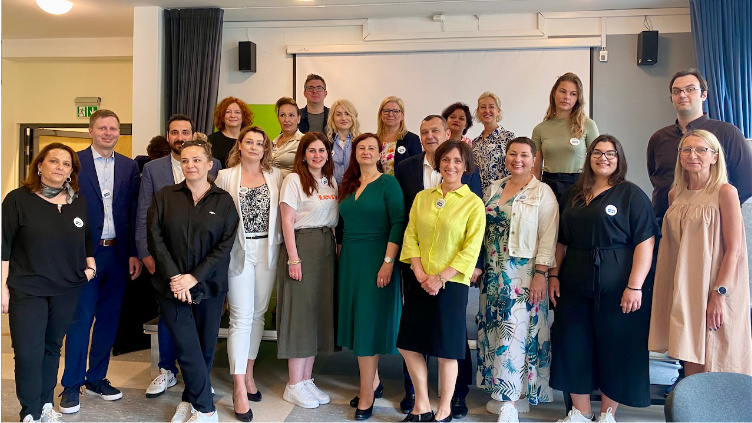 EngLife Final Conference - Warsaw, PL
Date
Our EngLife Final Conference this week was our last joint activity as the Englife Partnership and at the same time a very successful event.
The conference was opened by Anna Grabek, the headmaster of the CLV LO z Oddziałami Dwujęzycznymi. Then President of the Luminar Foundation, Justyna Gieżyńska introduced conference participants into the EngLife project.
Our key speaker Maria Rahamägi, Founder of Edumus Schoolfrom Estonia took us through Flexing Education: explaining how to navigate in teaching in uncertain future.
Next we discussed the learning potential among teens. Mike Dirhalidis, Head of Foreign Languages Department at Platon Schools from Greece presented it. Milić Vukojičić, Computer Science Teacher at International School, Serbia told us how to assess professional competencies of language teachers to successfully teach juniors English for communication.
After a short coffee break, Purva Srivastava, Academic Lead at Atlantic Language School from Ireland presented our EngLife Digital Resources Repository (database of tools for the English language teachers) and how to navigate through it. Then Agnieszka Golenia, the headmaster of Liceum Ogólnokształcące im. Ignacego Krasickiego w Dubiecku shared how EngLife changed the lives of her students and showed short videos prepared by students who participated in the EngLife Camp in Ireland.
And finally Peter Fagerström and Märt Aro both from Nordic Edtech Forum N8 Nordic Edtech Forum N8 from Estonia presented policy recommendations on the use of technology in English language teaching and told us what we ourselves could suggest to the policy makers in each country.
Below you can find links to presentations that were presented during our conference.